Win Free Lunch for your Office from Alexander's Cafe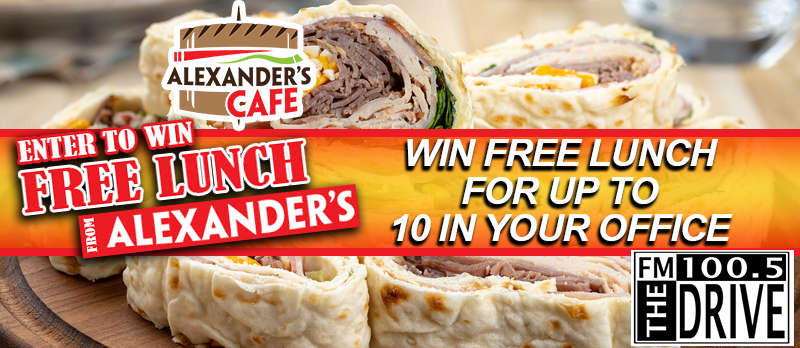 Every week, Thunder will be picking a winner for a FREE lunch for up to 10 people! And Thunder will personally deliver your lunch on Monday!
Fill out the form below. If you are chosen as a weekly winner, you'll receive a phone call. You only need to fill out the form to be entered into the weekly contest.
Supporting Local Businesses