Thunder Reynolds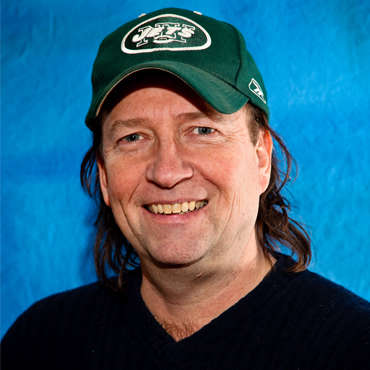 What do we ever REALLY know about Thunder? A booming personality on the air, Thunder Reynolds has a gift to make you laugh, shake your head, scratch your brow all while thinking "well, that just happened!"
If you grew up in Broome County, you probably grew up listening to Thunder Reynolds. Though many clothing and hairstyles have come and gone, Thunder has managed to stick around, like a bad mullet.
Although you would think he shares a good portion of his life's experiences on the air every day, he is actually quite reserved. It almost takes an act of Congress for him to be friends with you on Facebook (and we're not kidding, don't even bother trying!). We did find out that he is a big hockey fan, looks forward to his annual Toys for Tots Spaghetti dinners, enjoys running in his birthday suite, and if you're ever looking for him, you can find him belly up to the bar with a glass of well-whiskey (hey, he's a DJ. He can't afford top shelf).
Over the past couple of years, Thunder has been filling up his concert bucket list including Fleetwood Mac, Eagles, Bob Segar, U2, Zac Brown Band, and Mumford and Sons. He's planning more for the near future.
Supporting Local Businesses