Franks Italian Restaurant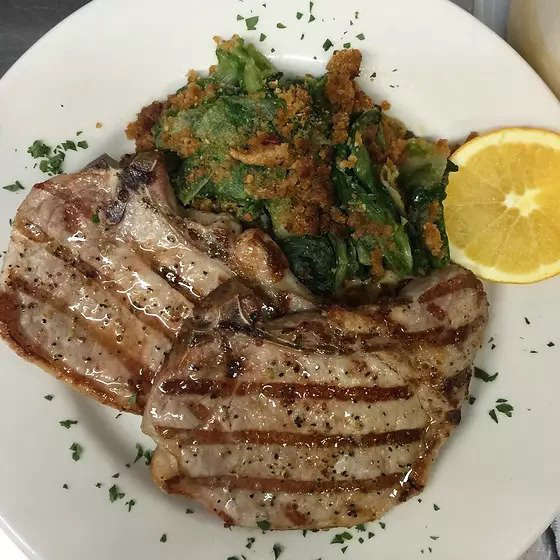 $50.00
$35.00
Sold Out
Remaining: 0
At Frank's we try to bring a bit of the "Old World" and the "New" together. By sticking to traditional methods and incorporating new recipes we create a fusion of taste and excitement. We always give respect to the traditions of Italian cooking and try to stay true to the recipes passed down from generations but we also embrace the new and stride to bring to you exciting dishes that gives you a true taste of Italia.
**DOES NOT INCLUDE GRATUITY - Please tip your server.
**MUST BRING CERTIFICATE TO EQUINOX BROADCASTING LOCATION TO REDDEM FOR GIFT CARD
You can only make one item purchase at a time.
You will be taken to a page which will give you an option to login to your PayPal account to complete your purchase. You don't have to have a PayPal account to make your purchase. You can choose to checkout without a PayPal account and use your Debit/Credit Card.
If you call our participating advertisers with questions about their deal, please reference your "Equinox Broadcasting Sweet Deal Certificate"
Purchases are made on a first come, first serve basis.
You may use one certificate per transaction/visit - unless otherwise specified.
ALL SALES ARE FINAL AND ARE NON-TRANSFERABLE.
Each certificate is individually numbered and associated with your billing information to prevent duplication.
Equinox Broadcasting is not responsible for the closure of any business or ownership/management changes that may prevent you from using your certificate.
When specified, you may to need to redeem your certificate for a physical gift card. You can do so by visiting our offices Mon-Fri 9am-5pm. Equinox Broadcasting is located at:
101 Main St.
Johnson City, NY 13790
Questions can be directed to us by calling 607-772-1005 or by EMAIL.